Small business energy experts, Make It Cheaper, recently compiled some data around how much the average Australian SME over spends when it comes to their energy bill. Check out the data in the infographic below: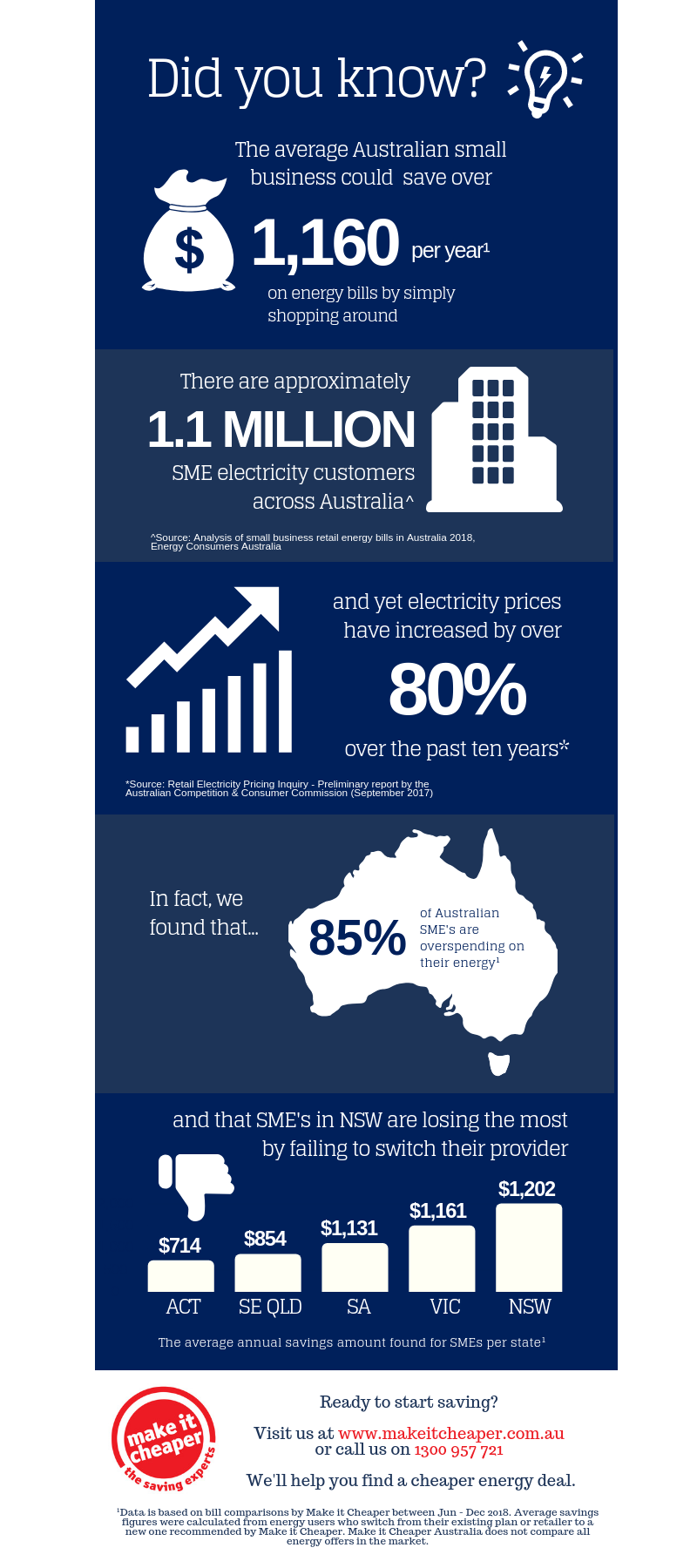 A little more on the data above… Make It Cheaper across Australian states where customers are able to choose their electricity or gas retailer, and found which were losing the most by failing to switch.

It was discovered that the following states were losing this much annually on their energy bills, which could have potentially been saved (in order of savings):
New South Wales: $1,202 per year.
Victoria: $1,161 per year.
South Australia: $1,131 per year.
South East Queensland: $854 per year.
Australian Capital Territory: $714 per year.
Overall, it was found that the average Australian small business could save up to $1,606 per year – if they shopped around and compared energy retailers.
In addition to our own findings, a statistic in a report conducted by the ACCC stated that electricity prices have increased by a staggering 80% over the past ten years, leading to the conclusion that the need for small businesses to compare energy offers to save is bigger than ever.
*Disclaimer: The data collected is based on bill comparisons by Make It Cheaper between June to December 2018, including the actual customer's usage, rates and applicable discounts against what they would have paid under the recommended current offers from our panel of multiple energy retailer partners. Average savings figures were calculated from energy users who chose switch from their existing plan or retailer to the a new one recommended by Make it Cheaper. Make it Cheaper Australia does not compare all energy offers in the market.