Here's the Top 5 Features of SAS:
1. Access raw data files and data in external databases and database management systems.
2. Manage data using tools for data entry,editing,retrieval,formatting,and conversion.
3. Analyze data using descriptive statistics,multivariate techniques,forecasting and modeling,and linear programming.
4. Present data using reports and business and statistical graphics.
5. SAS applications function the same and produce the same results regardless of the operating environment on which you are running SAS to process your data.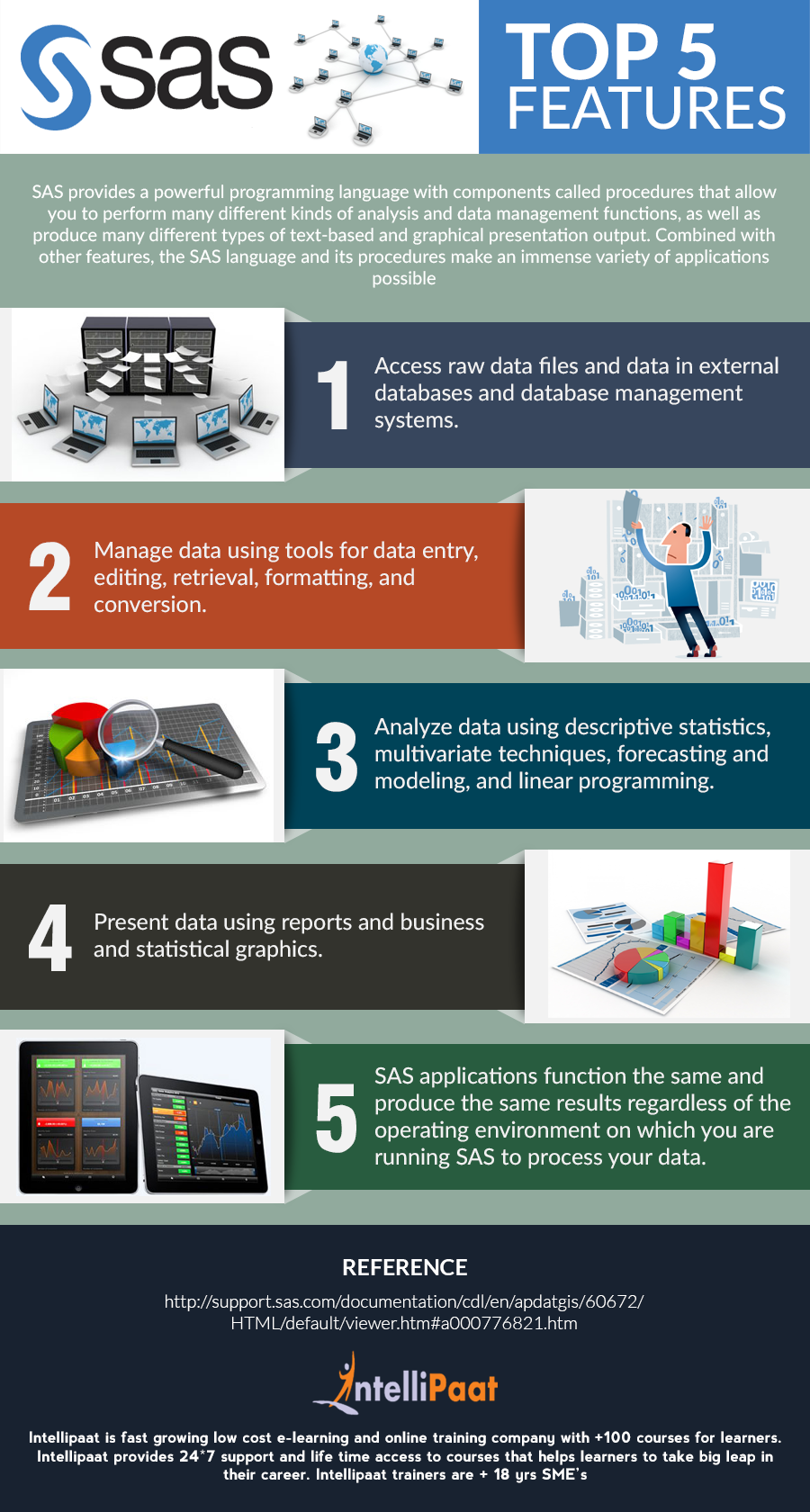 Source: intellipaat