This infographics defines how the process of Intrusion Detection System is working, and what are the stages available in IDS. How does it detect and prevent the malware attack on devices and network.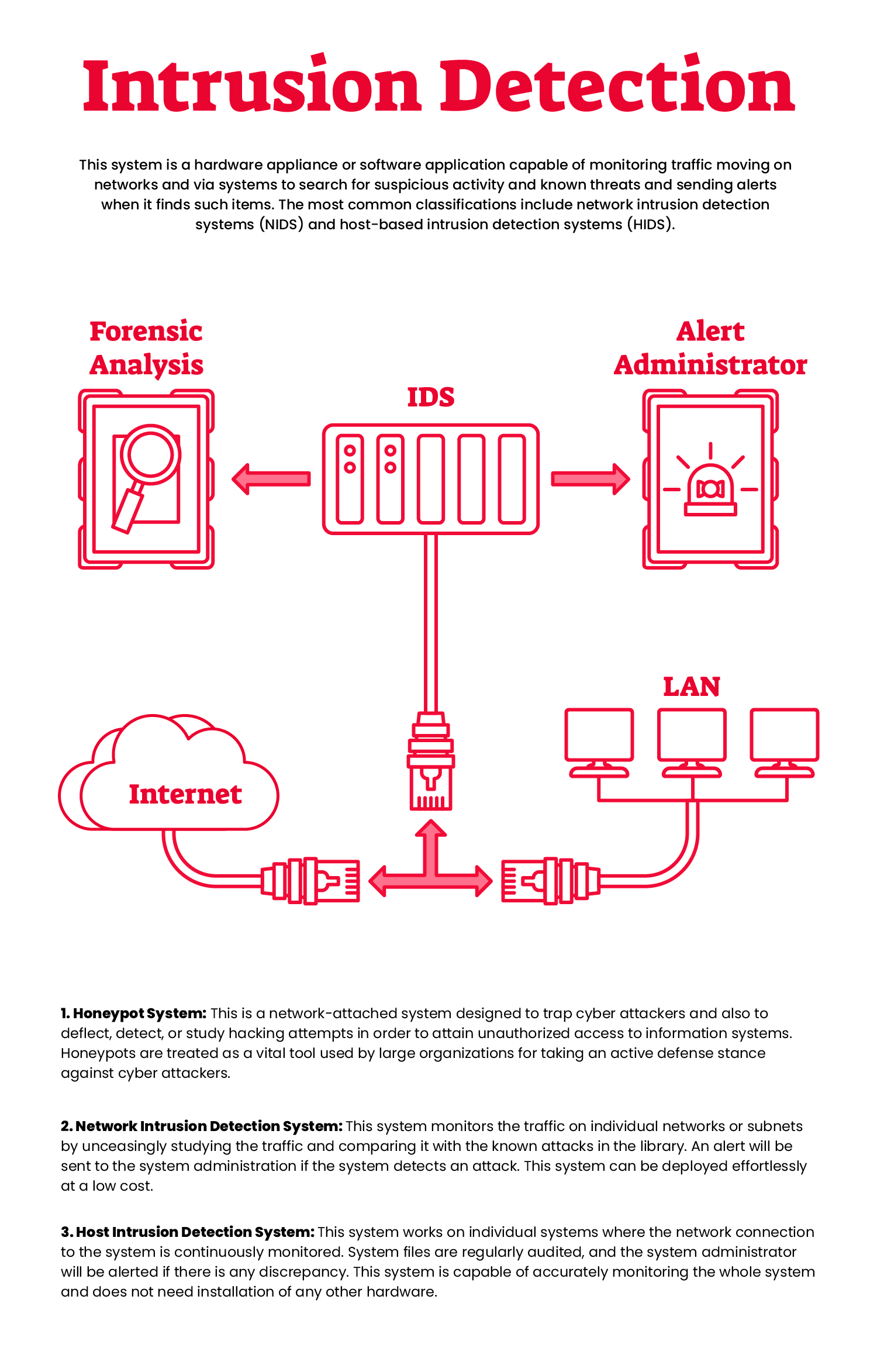 Comodo offers the best intrusion detection solution to identify and prevent the malicious activities on the network. If any abnormal activities happening on the network or the system the IDS (Intrusion Detection System) helps to detect it immediately.
Use comodo advanced endpoint protection now to eliminate malware from your network and devices. Visit website now for more information.